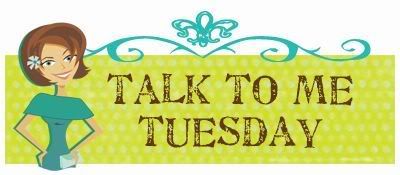 This week over at Tip Junkie, the Talk to Me Tuesday theme is How to do you keep Christ in Christmas? A very good question.
Here at our house, we spend the season discussing what Christmas really is, and the most important gift that Christ has given us. We refer to Christmas as Jesus' birthday, and when the kids were younger explained that Christ perfers that instead of giving gifts to him, the best gift we can give our love and gifts to others.
Each year we choose a ministry that helps distribute gifts to children who may not otherwise get them, and each child chooses the gifts to donate. This is an exercise in being able to think of others while in the toy department.
We emphasize thinking up and making gifts and cards for each other. If gifts are to be purchased, we go in secret to do the purchasing keeping the focus on the other person. On Christmas day, we do a birthday cake for Jesus and discuss the circumstances of Jesus' birth and ministry on earth.
So, how do you keep Christ in Christmas?